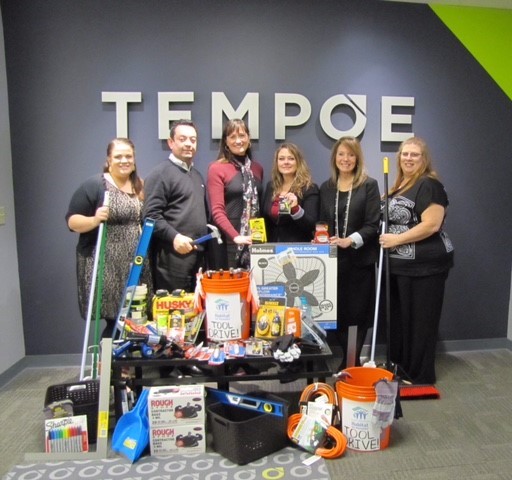 14 Jan

TEMPOE runs Tool Drive for Habitat for Humanity®

After a 2015 filled with philanthropic endeavors, TEMPOE wasted no time starting another year of giving back to the community in 2016. Associates and executives in the Cincinnati and Manchester TEMPOE offices spent the months of December and January gathering tools to donate to local Habitat for Humanity® centers.

The TEMPOE Tool Drive resulted in hundreds of tool donations for Habitat for Humanity® centers in Cincinnati and Manchester. The tools will help the local Habitat for Humanity® centers in the ongoing building of simple, affordable homes in partnership with low-income families.

"I'm incredibly proud of our team's commitment to giving back to the community," said TEMPOE President Orlando Zayas. "It was particularly special to see such widespread participation in the Tool Drive during the holiday season. I'm looking forward to even more philanthropy from our team in the new year."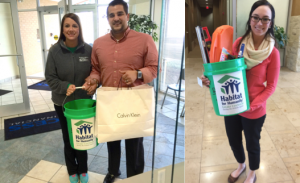 The hundreds of donated tools will aid in building and rehabbing of more than 40 homes in the Tri-State area around Cincinnati and many more homes in the New Hampshire region. Workers will receive hammers, nails, extension cords, working gloves, entire tool boxes and more thanks to the donations from the TEMPOE team.
To follow the immediate impact from TEMPOE's donations, head to Habitat for Humanity's local Facebook pages for the Cincinnati and Manchester areas.
Habitat for Humanity's vision is "a world where everyone has a decent place to live." Their mission is "to put God's love into action by bringing people together to build homes, communities and hope."
To read more about TEMPOE's philanthropic efforts in 2015, click here.