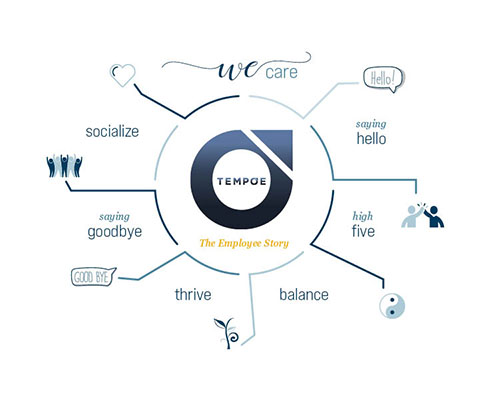 As TEMPOE strives to be the Obvious Choice for our retail partners and consumers, we are also focused on being the Obvious Choice for our employees.
We've provided lease option solutions to over 520,000 unique consumers. We've generated 2 million applications from various channels including furniture, jewelry, appliances, electronics, lawn and garden, mattresses, optical, fitness equipment, and more
We currently have about 200 employees and provide a fun, collaborative, and challenging environment where employees thrive. We are committed to recognizing and rewarding our employees who favorably impact the business results through efforts and innovation.
At TEMPOE, we value a balanced lifestyle and caring for our community. Our TEMPOE Cares programs allows our employees to bring positive changes to the world around us through their actions.